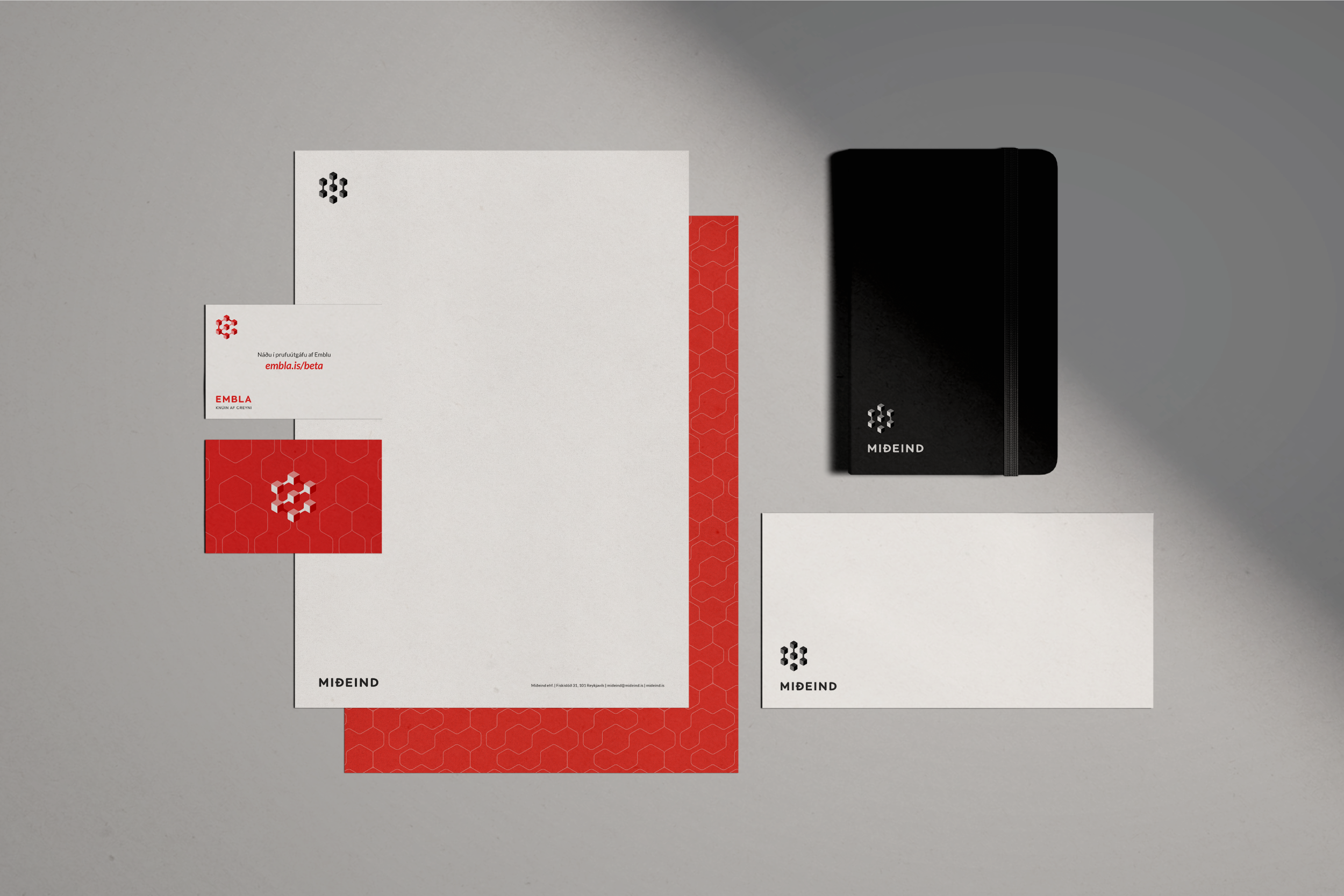 A logo and a logo system I created together with
Peel
, for
Miðeind
.
Miðeind
works on exciting things related to Icelandic language technology, including the virtual assistant
Embla
. They wanted a logo system for all of their 5 future apps + the company itself, having a connection between them. 1 of the apps (
Netskrafl
) is slightly different from the rest, so the client wanted that logo with a bit more of a contrast from the other 4.